Abbey Days of Reflection - 2017-18
Join us for a 24-hour seminar. In this series, Kathleen Cahalan examines the many ways God calls us throughout our lives. Each seminar will explore a particular experience of vocation, inviting participants to share their stories and reflect on God's Word together. Participants are welcome to attend all or some of the Days of Reflection; cost for each seminar is separate. Space is limited.
February 1-2 Callings in experience of loss and suffering.

This session explores experiences of callings in suffering. Some callings end—when God calls us from something, some place, or someone? We will also examine our callings in situations not of our own choosing. How do we experience God's callings in our suffering?
March 15-16 Callings are for and through others.
This session explores how our callings are for others—the work and service that God calls us to for the sake of the common good. God's callings also happen through others. What are your callings for? Who have been agents of vocation in your life? How might you reach out to others and help them discern God's callings in their life?
For more information go to Days of Reflection - 24-Hour Seminar.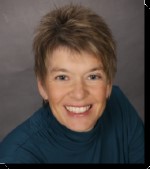 Kathleen A. Cahalan
Kathleen A. Cahalan is professor of practical theology, Saint John's School of Theology and Seminary, and author or Stories We Live: Finding God's Calling All around Us (Wm. B. Eerdmans, 2017)